Stand Up Paddling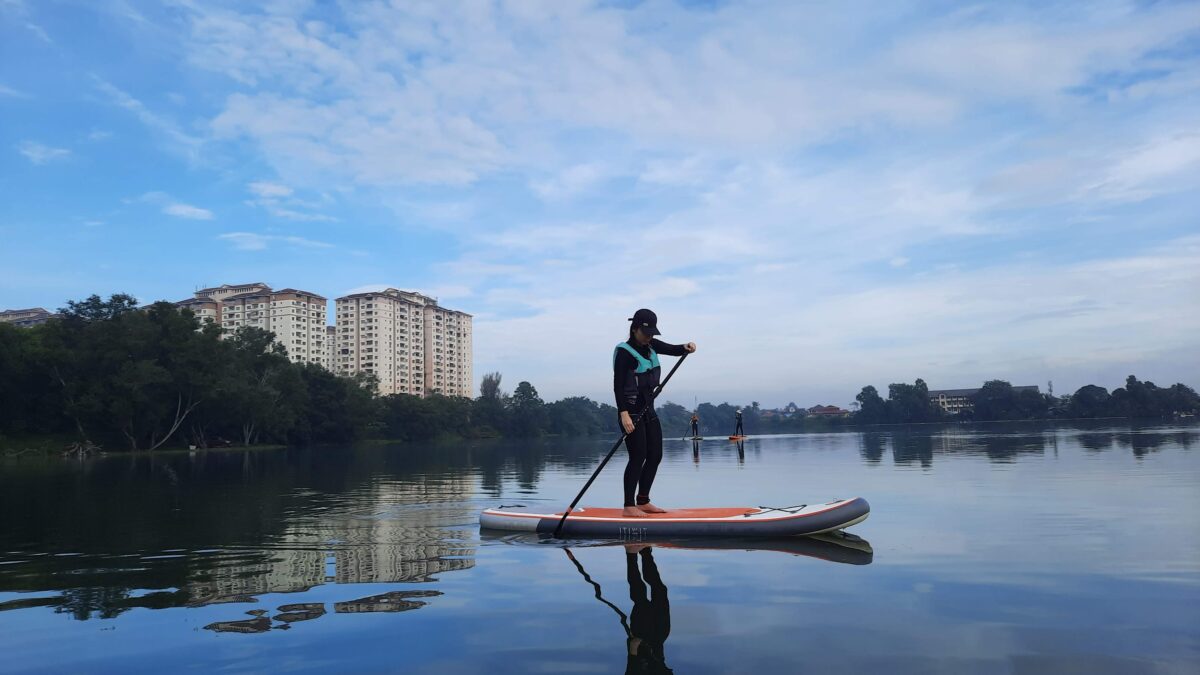 What is SUP?
Stand Up Paddle (SUP) is the act of propelling oneself on a floating platform with the help of a paddle or pole that traces back thousands of years and across many continents.

Modern SUP began in the 1940s in Hawaii when surfers and beach boys would use the technique to search and catch waves.
However, it wasn't until the year 2000 that Rick Thomas, a native to Hawaii and Naval Special Forces Vietnam veteran introduced it to mainland America.

From there it took off like wildfire, especially with the likes of pro surfers Laird
Hamilton and Dave Kalama promoting the sport.
Fast forward to 2021, SUP is the fastest growing sport in the world for the past 10 years. Today you will see SUP on every type of water from ocean surf to rivers to lakes, in all parts of the world being enjoyed by a very large variety of people.
SUP Beginner Lesson
Learn to SUP on our 2-hour beginner paddleboard lesson. Starting from absolute basics we teach all of the essential SUP skills. You'll have a lot of fun, but most importantly you'll learn all you need to know to stand-up paddleboard safely and competently by yourself. Our instructors offer a quality, enjoyable and fun learning experience.
You will learn the following:
– handle the equipment safely in and out of the water
– stand up on the board confidently
– Techniques of turning and direction control
– self-rescue technique when falling into the water
– Get back on board using the efficient method
At the end of the lesson, you will be able to Stand Up and Paddle confidently, building core muscle strength and improve body balancing.

Top 6 Benefits of SUP:
-Great Cardio Workout. Now, do not be fooled by how easy it looks from the shore.
-Burns A Lot of Calories. So that you can eat Nasi Lemak for breakfast.
-Reduces Stress. Everyone has stressed to a certain degree.
-Low Impact Exercise.
-Works Your Entire Body.
-Boosts Vitamin D Levels.
SUP Events:
Beginner SUP sessions
Date: Every Saturday/Sunday
Time:
1) 8:00 am to 10:00am
2) 10:30am to 12:30pm
3) 4pm to 6pm
(Weekdays available upon request.)
Location: Tasik Biru
Address: Tasik Biru Seri Kundang (Tasik Biru Kundang) 
Booking and Enquiry: 
013-485 1228